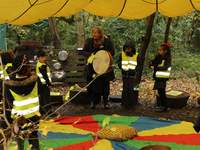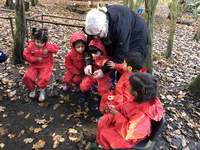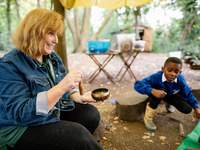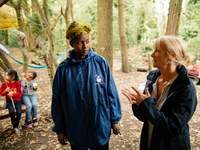 Woodland Adventure Forest School Harrow Team
There is a wealth of experience and passion for the environment within the Woodland Adventure team. Several of the members are qualified teachers and early years' specialists and we have Forest School leaders from level 1 to 4, plus an educational adviser.
The Woodland Adventure trustees include headteachers and teachers from different sectors who advise on strategy.
The team is further supported by educational services. We work with the Harrow Music Service, Securing Success, the Youth Offending Team, Social Services and local education authorities. Our funders ensure our processes are robust through the rigorous monitoring we are required to undertake.
Woodland Adventure works in Harrow, Hillingdon, Hertfordshire, Barnet and Brent. It is a non-profit making low cost enterprise which aims to extend the forest school experience to as wide and diverse a group of young people as possible.